On Tuesday up where I live we had probably the hottest day of the year so far. It was lovely sunbathing weather. Then, just as usual our British split personality weather decided it was going to pour down the next day, and for the rest of the week. I went from eating an ice lolly in the back garden to craving some hot chocolate and a nice biscuit in 24 hours.
Not wanting to make anything too rich, I decided on a simple light biscuit recipe with a little bit of cinnamon and vanilla so they weren't too boring. I'd never had much of a taste for cinnamon before these biscuits, but next time I'll definitely be putting more than 2 teaspoons in!
Recipe
5 oz Self Raising Flour
5 oz Plain Flour
2 Teaspoons Cinnamon
A few drops of Vanilla Essence
4 oz Butter
4 oz Sugar
1 large beaten Egg
Method
Sift your flours and cinnamon in to a large mixing bowl. Cream together butter and sugar, add vanilla and egg. Combine both flour and butter mixture in to a dough. Roll out on to light floured surface and cut out some shapes and lay out on a baking tray covered in baking paper. Bake at 160 degrees for 10-15 minutes.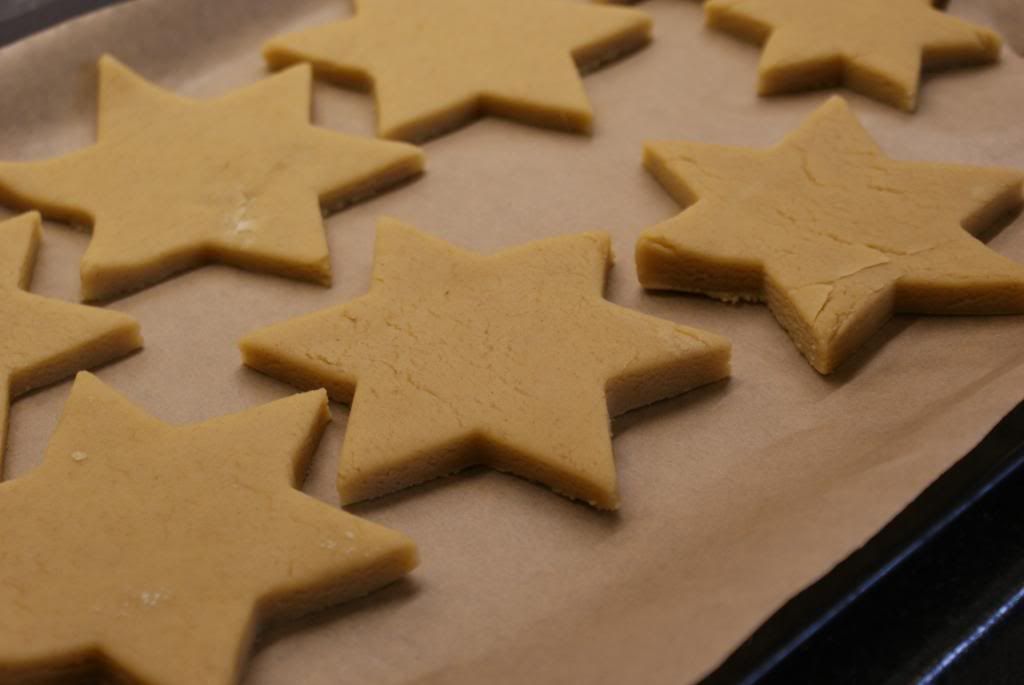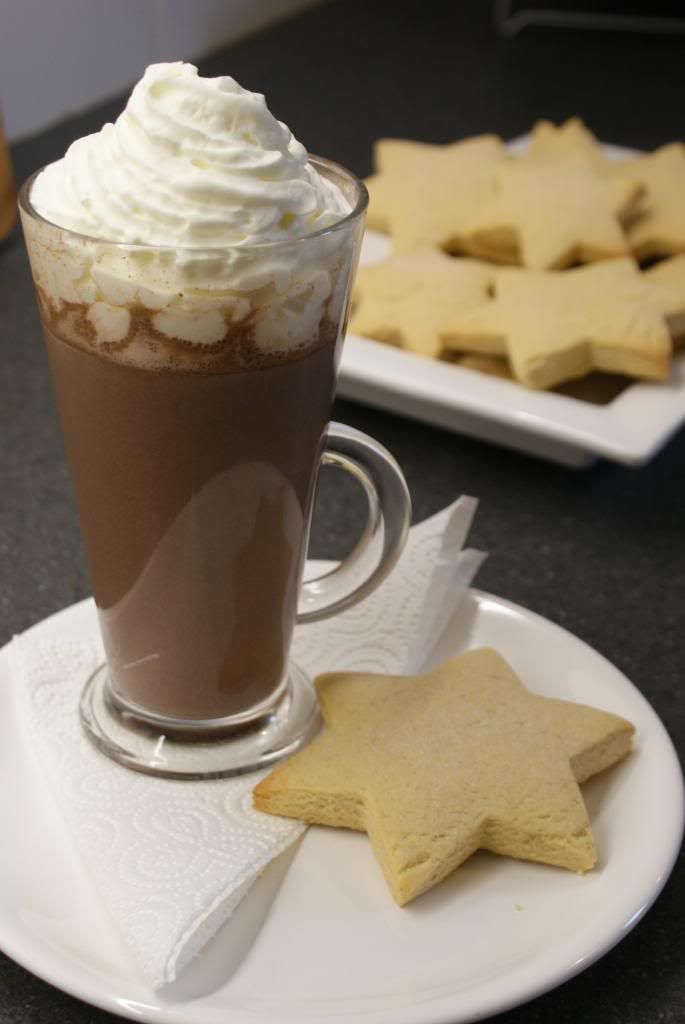 I put a sprinkle of Cinnamon in my hot chocolate and a little big of sugar over all of the biscuits!
x